Silicon Valley Property Management
Let Us Manage Your Silicon Valley Rental Property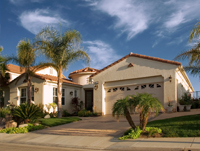 Choosing the right Silicon Valley Property Management Company is your first line of defense, not only to protect your investment, but to run the operation smoothly in a cost effective way to maximize your profit. We have a unique set of services designed to achieve the above results.
Leasing Services
Tenant Screening: Screening Prospective Tenants at no cost to the owner. We check credit, rental, financial history as well as any criminal records and verify employment.
Property Showing: Our Leasing Manager will personally show your property to prospective tenants
Rent Rate and Market: With hundreds of homes under management we know the market. We educate the owner and set the rent with the owner's consultation
Lease Expiration or Renewal: Residents are contacted to explore renewal terms. If a lease is not renewed, the planning for re-rental begins. Our lease requires tenants to allow us to show the home during the last 30 days of tenancy.
Tenants Must Pay Deposit: No Exception. All tenants pay a deposit prior to move-in. Deposit amount is set with the owner's consultation.
Signage in the community: With hundreds of homes in management, rental signs and directional signs are placed on properties 30-days before homes are vacant. People are directed to properties that meet their needs, so the person renting your home will likely come from a sign on another home.
Intra and Inter Referrals: We get prospective tenants directed to us from other real estate offices throughout the community.
Retention and Good Tenants: We target tenants with good history and accommodate their needs by moving to our properties that meet their needs.
Real Estate Asset Management
We fully recognize that each dollar spent on maintenance reduces immediate owner's income. The following capabilities are employed in this regard.
All repairs are evaluated: to see if the damage is caused by the tenant or by long term wear and tear. The cost of tenant caused maintenance issues is charged back to the tenant. All costs over $150 must be authorized by the owner in writing.
We check: our contractors are skilled maintenance personnel who are licensed, bonded and insured. Most of them are owner run businesses that provide quality service at competitive prices.
We talk the tenant through maintenance issues: on the phone, such as trying the reset button on the garbage disposal, before issuing a work order for repair.
Competitive pricing and quality services: are the key factors being chosen as an outside vendor. Community based vendors appreciate the ongoing business that can come from hundreds of managed homes and understand that every job is an opportunity to prove they want continued businesses. Owners receive repair invoices on a monthly basis. We recommend bidding out all expensive jobs and will help you do that.
Financial & Owner's Access:
We bring real time access to your account through a virtual system with is accessible 24/7. Owners can generate the following reports at will:
Owner Statement
Market Rent Analysis
Profit & Loss
Rent Roll
Unit Profit & Loss
Profit & Loss Comparison
Owners also have online access to our database where they can see scanned vendor's bills associated with work orders on their properties.
Inspections:
Detailed Move Out Inspections with Pictures
Drive by inspections with Pictures
Detailed annual inspection with written report and pictures
Cost to Owner other than 8% Management Fee
Tenant Placement Fee for Four-Plexes & Up (this includes advertising cost)
Tenant Placement Fee for Single Family Homes (this includes advertising cost)
Eviction
Home Repairs
Utility Bills during vacancy
Inquire About Our Services
Silicon Valley Area Information

Silicon Valley is a nickname for the southern portion of the San Francisco Bay Area, in the northern part of the U.S. state of California. The "valley" in its name refers to the Santa Clara Valley in Santa Clara County, which includes the city of San Jose and surrounding cities and towns, where the region has been traditionally centered. The region has expanded to include the southern half of the San Francisco Peninsula in San Mateo County, and southern portions of the East Bay in Alameda County. Source From Wikipedia